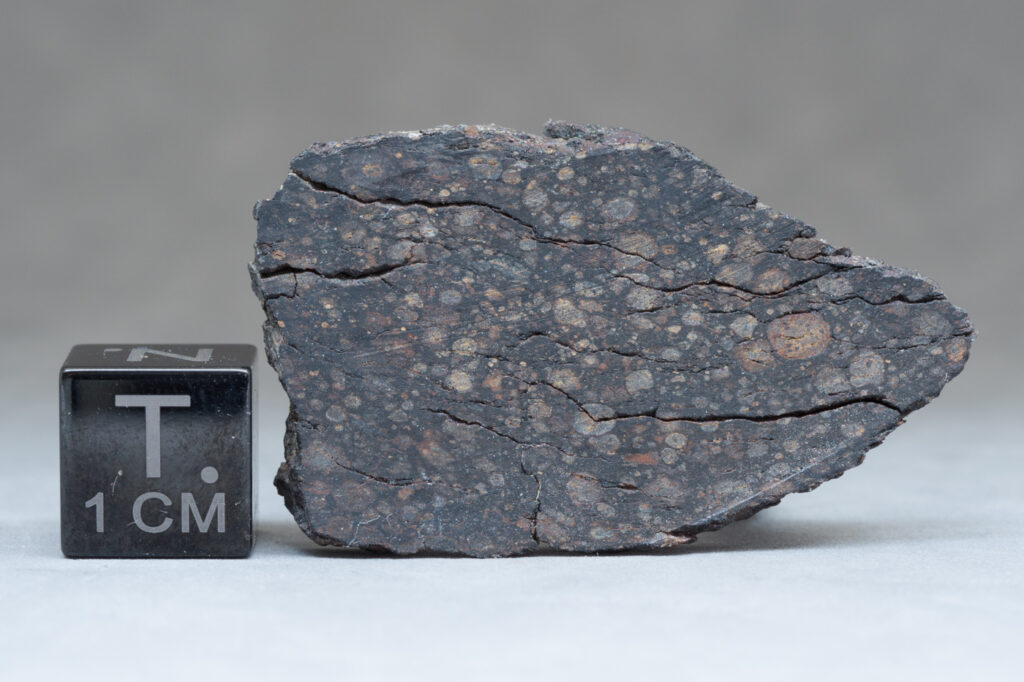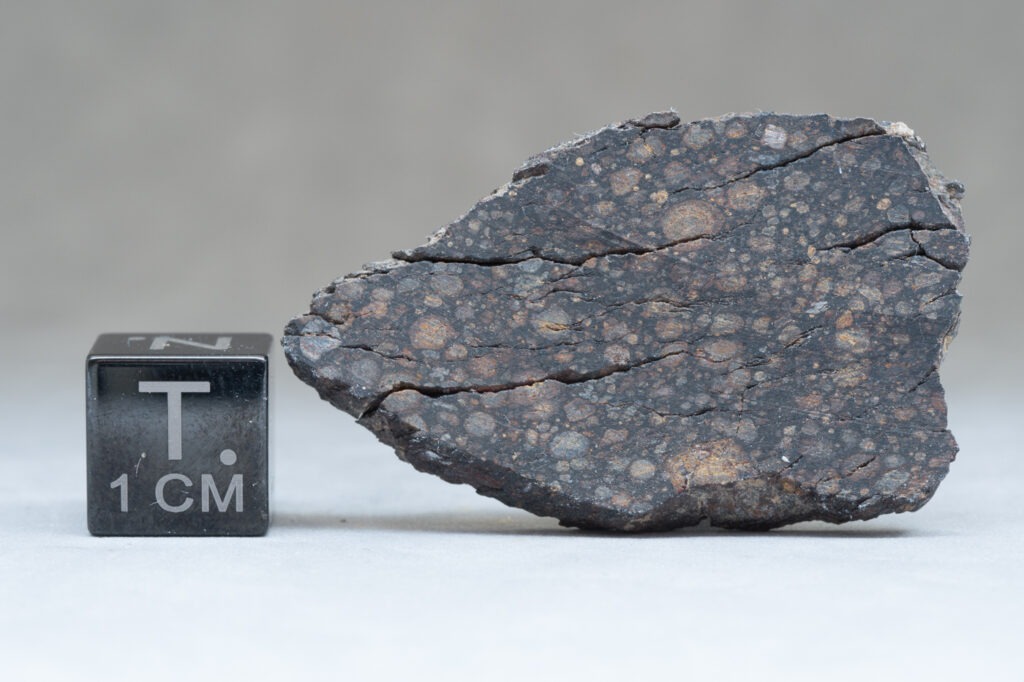 Sayh al Uhaymir 566 (SaU 566) 20.175°N, 56.511°E
Al Wusta, Oman
Found: 2011 Feb
Classification: Carbonaceous chondrite (CV3)
History: Found by an anonymous prospector in February 2013.
Petrography: (A. Irving and S. Kuehner, UWS) PO chondrules (0.7-1.8 mm, some rimmed) and sparse very fine grained CAI in deep brown, altered matrix.
Geochemistry: Olivine (Fa0.4-11.2), orthopyroxene (Fs1.4-35.0Wo0.8-3.1), subcalcic augite (Fs15.1Wo32.0), augite (Fs2.6Wo41.6).
Classification: Carbonaceous chondrite (CV3).
Specimens: Type specimen plus one polished thin section at PSF; main mass with anonymous collector.