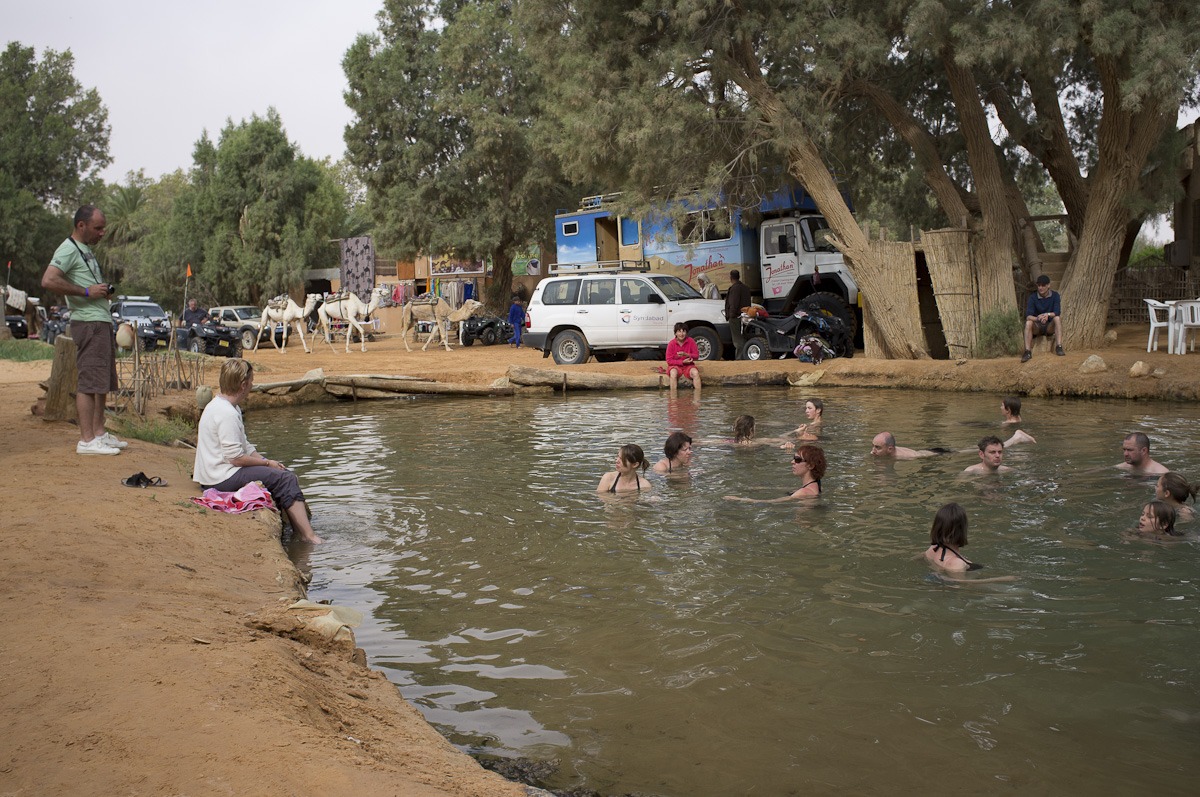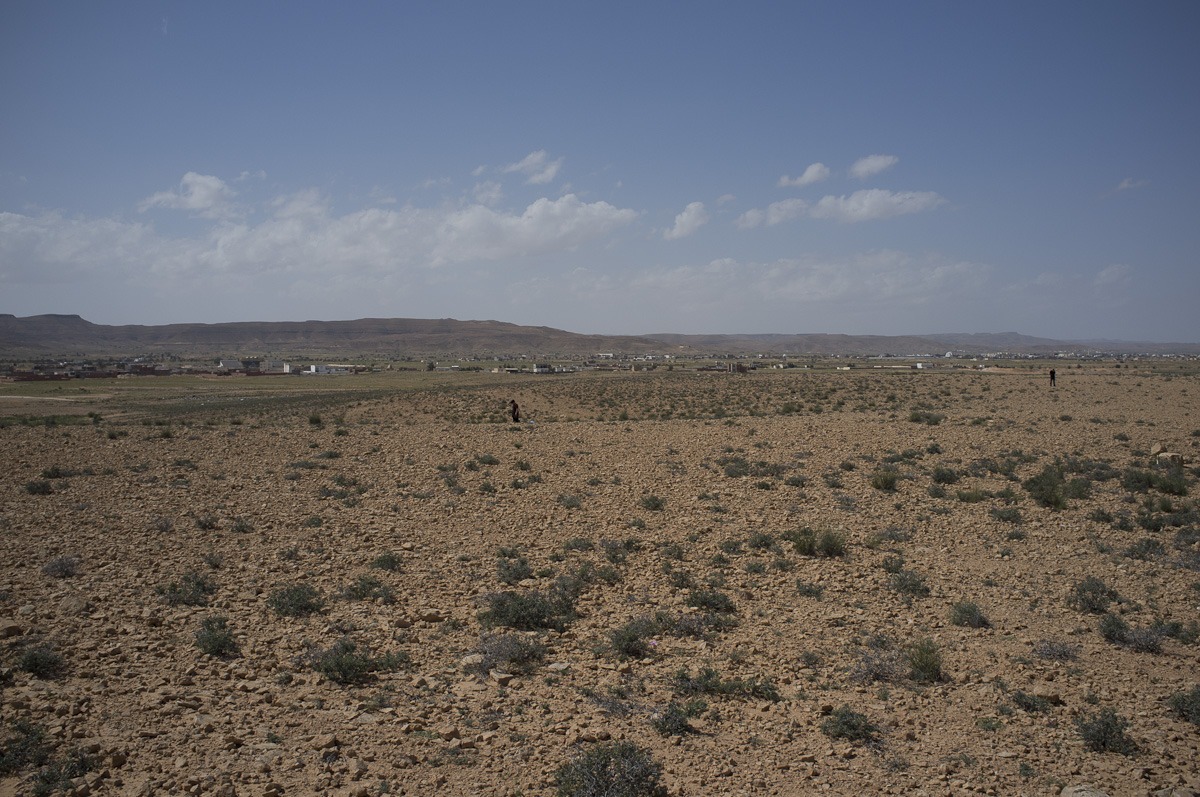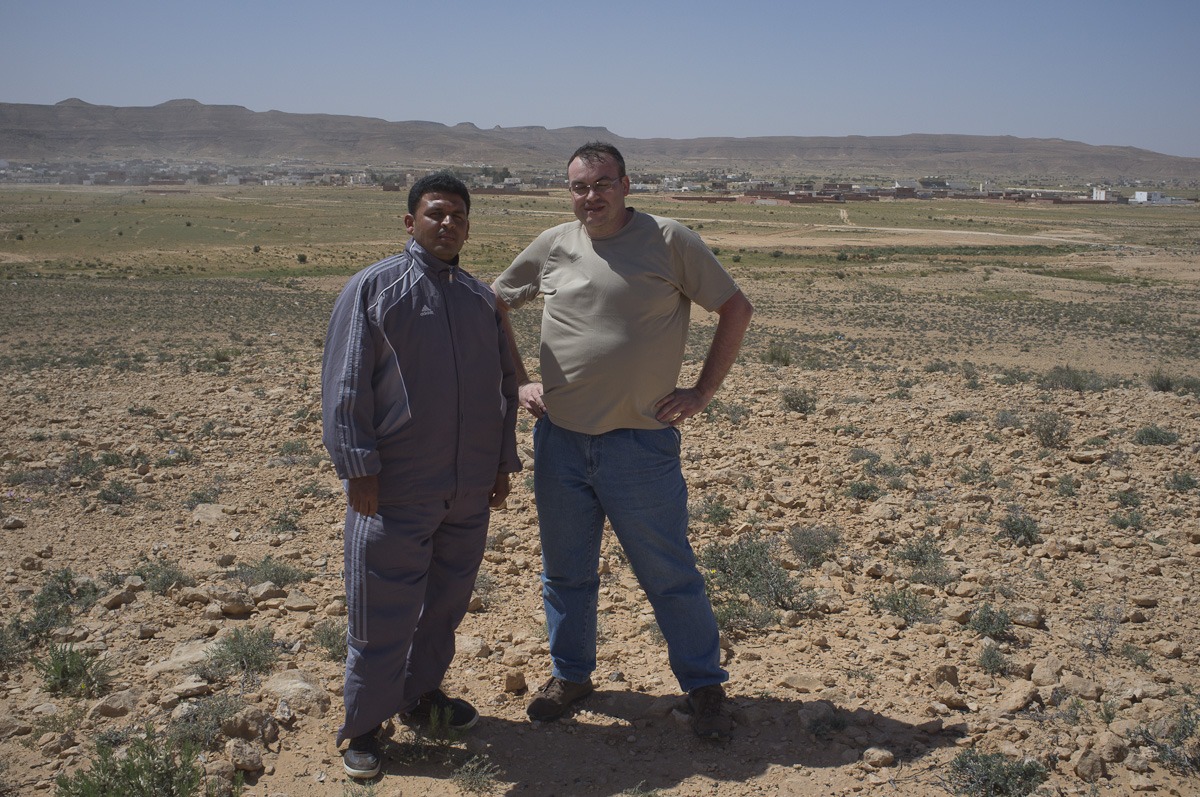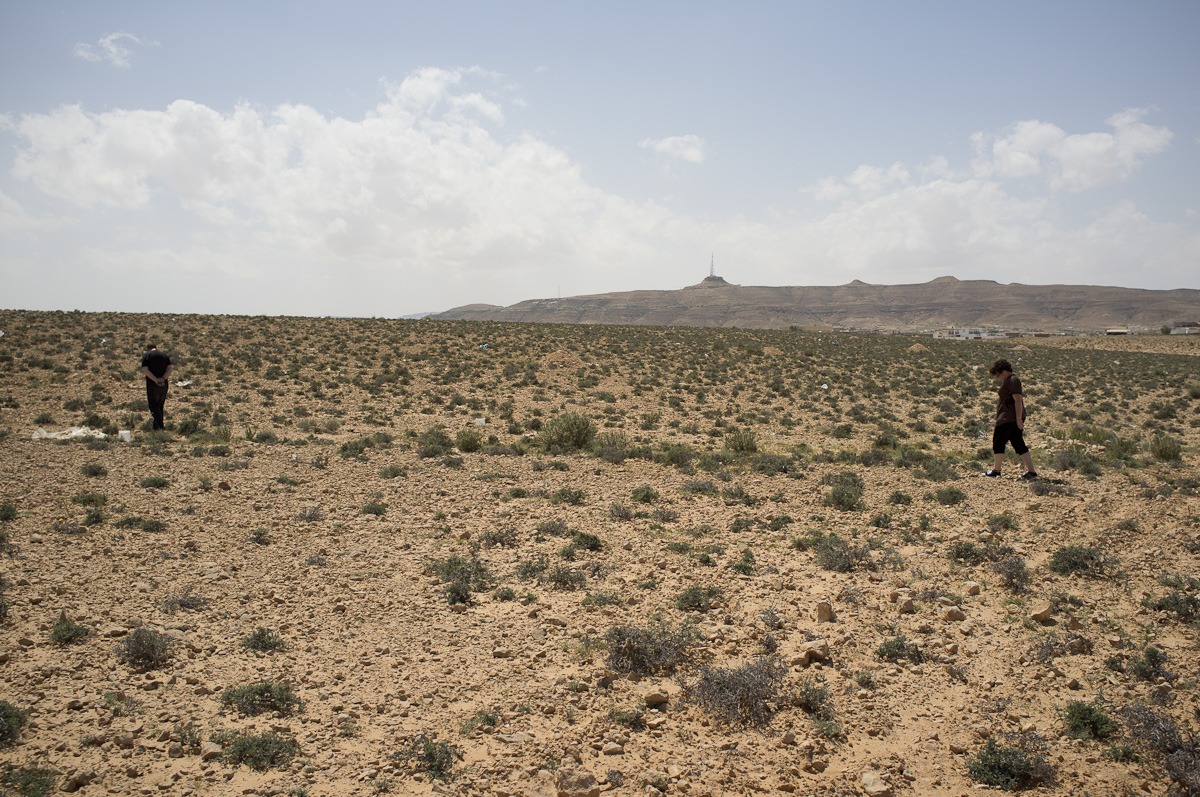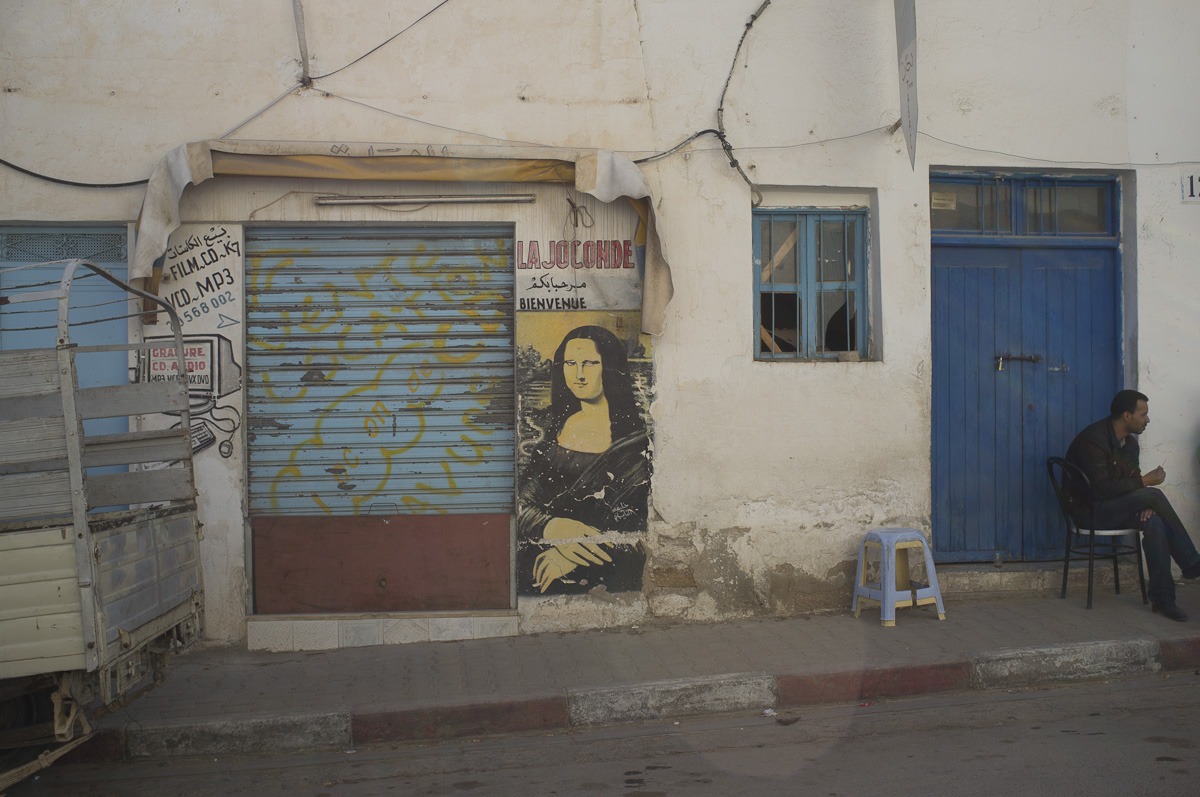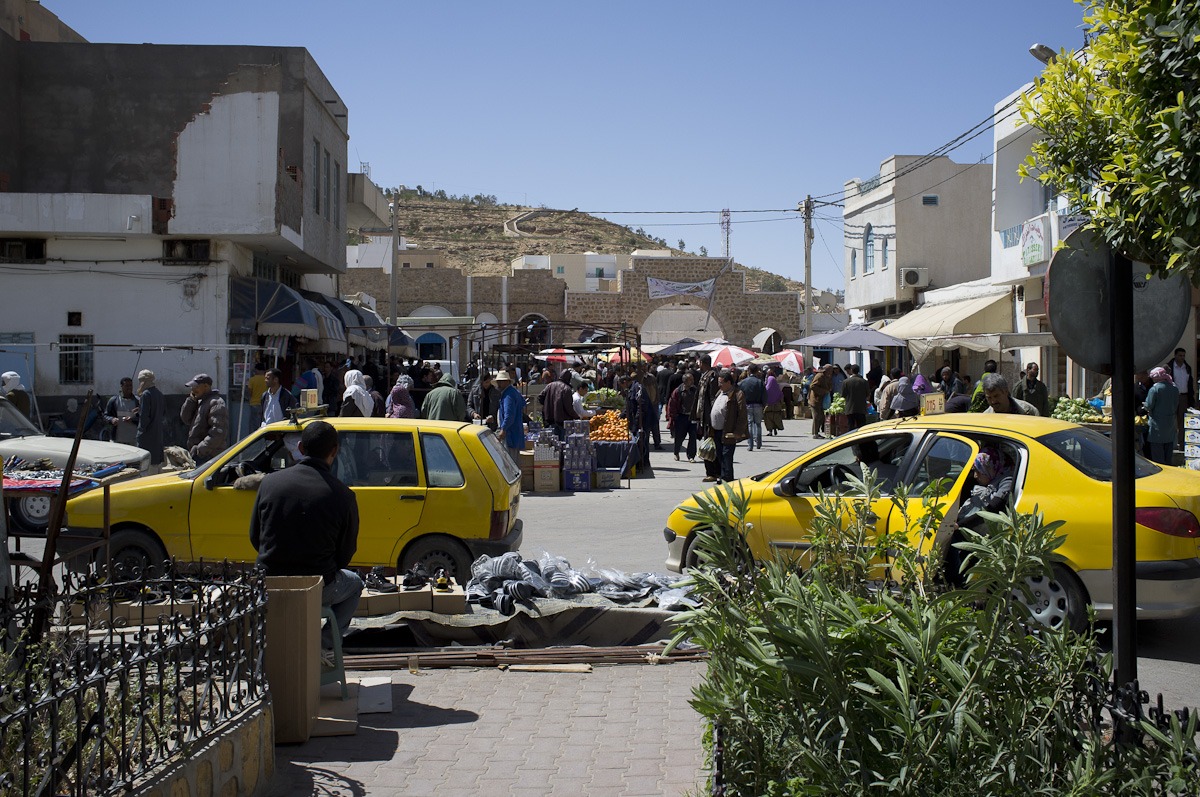 April 2012. The political situation is alarming in many countries of the Maghreb and the Middle East. This is the Arab Spring. Dictators are deposed one after the other and replaced by authoritarian governments. For meteorite hunters, the choices for safe and potentially successful destinations diminish.
Tunisia comes first on our very short list. A nearby country, two hours by plane from Paris, some beautiful deserts, no complicated logistics and a delicious couscous every evening!
Tunisia, first contact
April 6, 2012, we have landed at the airport of Djerba-Zarzis, on the Tunisian island of Djerba in the Gulf of Gabes. A new adventure begins for our group, a faithful and effective collaboration between the WWMeteorites and Meteor-Center organizations. Our first contact with Tunisia is a little rough. The constant pressure of aggressive merchants in Djerba and a night in a seedy hotel convince us to quickly leave the island the next morning and go towards the great Tunisian South. We rent a second 4WD and we take the road to Tataouine, crossing Medenine. The road is quiet but waiting for the ferry took hours. We arrive in Tataouine in the afternoon and reach the area of the meteorite fall of June 27, 1931, described by the mineralogist Alfred Lacroix (Bulletin of the Mineralogical Society of France, 1932). In 1931, the place was empty desert but today the area has become a garbage dump where dump trucks and tractors constantly throw out tons of refuse. In addition, the city expanded into the strewn field, permanently burying beautiful specimens. A few minutes after our arrival, just as we leave our car, a youngster arrives on an old moped and asks us if we are searching for stones. We read on the Internet that searching for meteorites in Tataouine was prohibited. We play ignorant, claiming that we are just taking a ride in this bucolic landscape.
Without further ado, we quickly leave the area to do some shopping. Then we head back to the meteorite strewn field, as we are determined to find some small pieces. Upon arrival, other people try to discourage us from searching and they ask us to show an official authorization. This is surely only a bluff. Fabien and Marie quickly find fragments of the famous diogenite and they make the first big discovery of the trip – a totally different meteorite, a chondrite split into several pieces. It's small but really surprising in this area. A friendly shepherd who keeps his cattle in this polluted environment joins us and offers us a bag of small Tatahouines. A few minutes later, other locals do the same. There's nothing unusual in that. We are neither the last nor the first meteorite hunters, space fans, or simply curious tourists, who come to visit the area. Tatahouine is a Classic and the fall was important. It's time to leave and go back to town when Pierre-Marie discovers a small chondrite of thirty grams, different from the previous one found by Fabien and Marie! To find, on the same day, two meteorites in the Tatahouine strewn field, between the landfill and houses, is incredible. However, to find beautiful and large Tatahouine stones remains illusory as the place has been searched for decades. The evening comes. The hotel, which has the original name of "La Gazelle", is a cheap and clean one, near the downtown facilities. This will be our base camp for our stay in this part of the country.
After a restful night, we fill the trunk of a 4WD with food and water and head to the village of Chenini, the entrance to the desert. After this beautiful fortified village, the trail becomes more difficult, with some beautiful stone steps to cross. The 4WD car of Fabien and Marie gets over the obstacles quite easily. The one of Pierre-Marie, an old Nissan Pickup with over 200,000 kilometers, negotiates the obstacles as well but the ride is Spartan because of leaf springs. Exploration begins. We leave the track to head into the desert, towards the discoveries made by a Spanish team (the KG series from Ksar Ghilane). Before going to Tunisia, we recorded the GPS coordinates of Tunisian meteorites found in this area, including a Martian one! Fabien quickly finds two small chondrites, one of 19.18g and another of 37.29g. The terrain consists of rocky bodies, mounds of sand and bushes with tremendous thorns, which are not helping our tires.
At nightfall, we have to camp so we stop behind a hill. The temperature drops quickly, a pasta dish is quickly eaten, and we lie under the stars, dreaming of the discoveries of the day.
At daybreak, Pierre-Marie often goes walking in search of a meteorite to start his day, while Fabien and Marie are still asleep. After an hour of walking, he finds a chondrite in four pieces, a hundred meters from the vehicle. It is not very big, weighing a total of 55.20g. This is certainly a big stroke of luck. After breakfast, we continue to drive off-road and Pierre-Marie once again discovers a 30g meteorite with beautiful chondrules on the surface. The search continues. The ground is sometimes difficult for the cars and we have to frequently cross small dunes full of overgrown bushes. The steering of the vehicles becomes harder, when something happens. Fabien and Marie stop first and find the cause.
The two front tires of their vehicle are flat. The other vehicle stops. Pierre-Marie notices that his front left tire is also punctured. What to do when you have two spare tires and three flats? Or more precisely, one spare as the other one is unattainable because under the 4WD the pulley system that delivers the spare is completely jammed. Luckily, the tires are interchangeable from one vehicle to another, even if they are of a different brand. If this did not work, we were faced with 25 kilometers of walking in sweltering heat. We remove two good tires from the first 4WD after putting it on makeshift blocks and install the spare on the second vehicle. It's operational, so we load all the luggage and the three punctured tires. It is now time to head for the oasis of Ksar Ghilane and try to repair our three tires. We have no room for error. We drive cautiously for two hours. We are all a little anxious and fear another flat tire. After a few seemingly endless miles of rough track, we find a mechanic in Ksar Ghilane who has the necessary equipment for repairs.
Exhausted and stung by our misfortune, we decide to sleep there and enjoy the peace and tranquility of the place. We stay at the campsite named "Paradise" which offers well-appointed tents and a decent restaurant. A fluent German spends the evening telling us his life story, every sentence followed by an order for a new warm beer. After a busy professional life, he left everything behind to spend his retirement on the roads, driving his powerful german motorcycle and enjoying life day to day.
11 April
After a restful night, we take breakfast at the hot springs, a hundred yards from our camp. This is the rendezvous of the tourists coming from Djerba in air-conditioned buses and adventurers from the desert in their over-equipped 4WD trucks. The two populations mix while having a rest there. When we spoke to the locals, they never really heard of these stones that fell from the sky. This is good news – it indicates that the area has not been explored much.
Today, we have to go back into the desert to repair the car of Fabien and Marie. The incident highlights the lack of maintenance of the 4WD rentals and does not inspire confidence. On future trips, we will carry repair kits and an air compressor. From now on, we'll search by foot. This new approach works quite well as Fabien and Marie find two chondrites of 19.69g and 10.01g. Night approaches so we stop near the track for another night in the desert.
In the morning, we note with sadness that a tire repaired the day before has deflated. The repair did not hold. The day starts badly. We change the flat tire, and then drive on the track a little further. By foot, Pierre-Marie finds a pretty cool little chondrite weighing 5.20g, slightly oriented. But all these unexpected mechanical problems have put us off of driving in the desert for the rest of the trip with these badly maintained vehicles. We leave the area and go back to Ksar Ghilane to repair the tire. We remain there for lunch and to rest a little. We search all afternoon a few kilometers from the town but without success. The ground is too sandy.
We return to the camp of two days earlier, taking care to avoid, as much as possible, our German friend who seems not to have moved from his chair, with a red can of beer as his only friend. It's dinner time. We rest near the hot springs. A beautiful but violent storm floods the camp at night. Our tent effectively protects us, fortunately.
The next morning, we leave the oasis of Ksar Ghilane by paved road to reach Tataouine, via Matmata and Medenine. We have not chosen the shortest way but we prefer the security of riding on a real road. It is also an opportunity to discover magnificent landscapes and pretty villages. In the afternoon, we arrive in Tataouine and we choose to continue to the town of Beni M'hira, just out of curiosity. Before going to Tunisia, we had recorded the official GPS coordinates of this little known meteorite that fell in 2001. There are certainly very few collectors who hold it in their collection. Perhaps we will be able to find other fragments. The road is
paved – that's something – but a violent sandstorm suddenly engulfs the region. We can't see more than a few meters, driving is very dangerous and, anyway, we can't hunt. At the entrance of Beni M'hira, we decide to go back and spend the evening in Tataouine eating a good couscous. Previously, we made a small detour on the Tataouine strewn field where, by chance, we met a resident who surprised us with an offer of a small piece of Beni M'hira weighing a few grams. It was insufficient for our appetite for stellar stones! We asked him to find more meteorites, perhaps a few kilograms. This is the first time we've seen this chondrite. The crust is still pretty nice and the matrix is covered with beautiful shock veins.
It is already April 14. Journey's end approaches. In Tataouine, the "Arab Telegraph" works well. We meet some youngsters in front of our hotel. They get out of an old Peugeot 404 Pickup and open a bag containing beautiful stones of Beni M'hira. Some are a bit damaged from rubbing against each other. We show interest in acquiring one or two stones. One young man acts as an interpreter on the phone, as the owner of the meteorites does not speak French. He just wants to sell the complete lot at a very high price and it is non-negotiable. We politely decline his proposal as a little too greedy, and say goodbye with regret to our intermediaries. The Peugeot 404 moves away – bye bye Beni M'hira! The rest of the day is peaceful. We play the tourists and visit the souk, buying souvenirs and classic scams (spices with sawdust, for example, a typical tourist trap here). A good meal at our usual canteen ends the day.
It's time to go back to Djerba, then to France. Our first stay in Tunisia has ended.
This trip allowed us to discover a part of Tunisia that remains fairly authentic. This is not Eldorado, if we may say, in terms of quantity of meteorite finds. We found ten meteorites, all small. That's not bad but less interesting than in places like Oman, for example.
The recollection of that bag full of Beni M'hira meteorites haunts us and upon our return to France, we set the dates for the next trip to Tunisia.