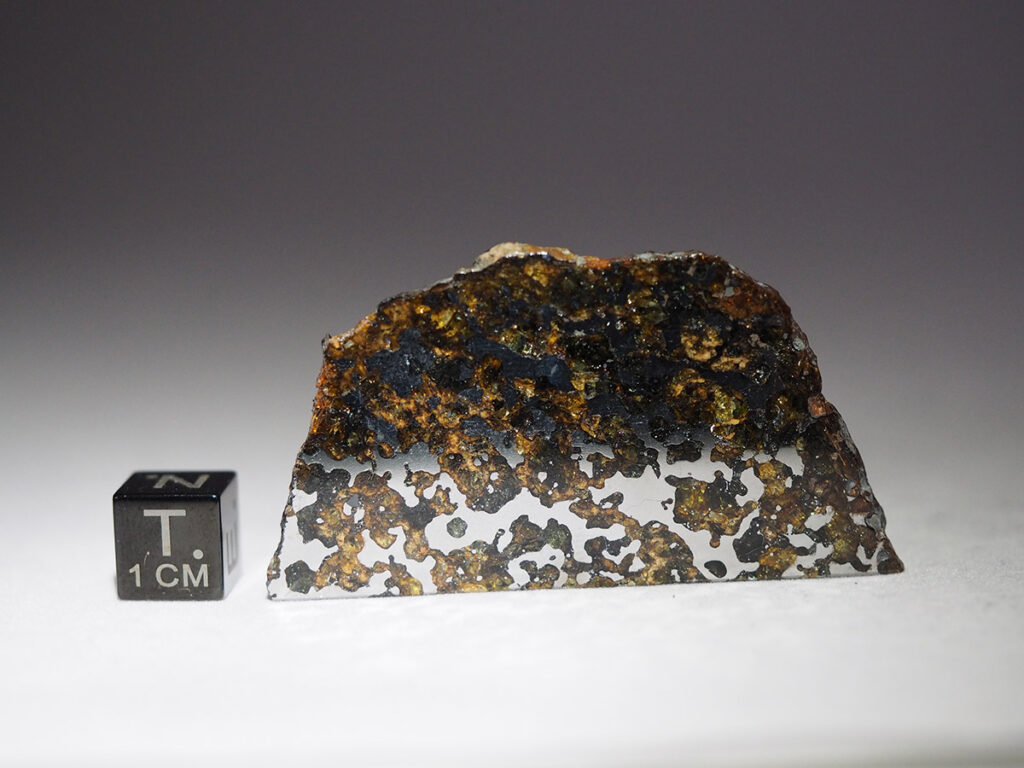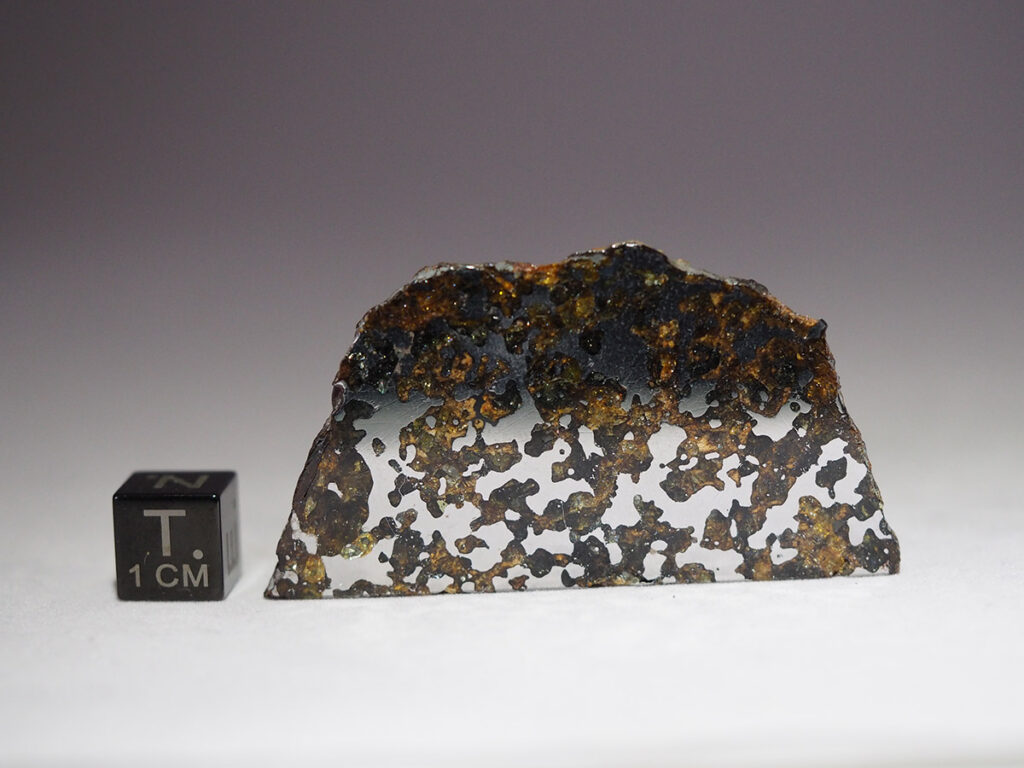 Los Vientos 263 (LoV 263) 24°40'S, 69°45'W
Antofagasta, Chile
Find: 2018 Jan 18
Classification: Pallasite (ungrouped)
History: Found by Luc Labenne in the Los Vientos collection area.
Physical characteristics: One stone
Petrography: (R. Hewins, S. Pont, B. Zanda, MNHNP) The grain size is about 2-3 mm. Approximately equal quantities of metal, olivine and pyroxene. Fine inclusions of troilite and chromite in the silicates.
Geochemistry: Mineral compositions and Geochemistry: (R. Hewins and S. Pont, MNHNP; J. Gattacceca and C. Sonzogni, CEREGE; M. Humayun, FSU Oxygen isotopic composition (J) from analysis of one acid-washed 1.5 mg aliquot of a powdered 10 mg bulk silicate sample is δ17O=2.09‰, δ18O=4.34‰, Δ17O=-0.187‰ (linearized, slope 0.5247, analytical uncertainties 0.08‰, 0.12‰, 0.03‰, respectively). The δ18O distinguishes this meteorite from main-group pallasites. The kamacite contains 5.7% Ni (EMP), 5.65% Ni, s.d. 0.05 (ICP-MS), making it distinct from metal in other pallasites. The chromite has low Al like Brahin. The olivine is Fo86.9Fa13.1 and pyroxene En87.4Fs11.4Wo1.2.
Classification: (R. Hewins MNHN) Pallasite (ungrouped).
Specimens: The main mass is held by Labenne Meteorites. The type specimen consists of 21 g at MNHNP.